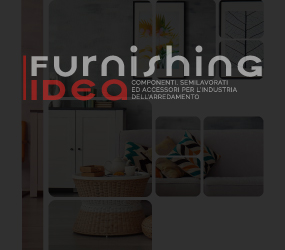 Moovit MX is Häfele's modular drawer system that allows for continuous, extremely silent damper and an invisible and almost imperceptible stop.
For many years Häfele has been offering with Moovit a high quality drawer system characterized by a modular and versatile structure that, thanks to the wide range of accessories, is able to meet any need and guarantee effective design solutions for every room in the home, for the kitchen, the living room, the office, the bathroom, but also for shops and laboratories.
Now the Moovit MX drawer system, equipped with new fluid dampers, stands out not only for its quality sliding characteristics, but also for the new chromatic solutions and for a refined and essential design that perfectly meets the current requirements of furniture industry.
Another novelty concerns the height of the side which is now also 115 mm, in addition to the usual 60 and 92 mm; it can be individually enhanced with glass or steel panels of the Moovit MX assortment. A fast assembly railing system is also available: a solution that makes the Moovit system even more versatile.
In addition to the standard grey and white colours, Häfele also offers Moovit MX in the new colour variants metallic silver, anthracite metallic and bronze brown metallic.
Fast assembly and convenient adjustment of the fronts

The internal part of the vertical-shaped sideboard creates more space, thus facilitating the use of organization systems. In the weight classes 30, 50 and 70 kg the Matrix runner and the Moovit MX side panel form a harmonious pair.
As usual, Häfele offers a wide range of modules for the internal organization of drawers: railing or subdivision systems, panels to increase lateral height, cutlery inserts and perforated panels or separators. The lateral crystal side panels are particularly elegant. To increase the stability of the high fronts, there are panels for extra sides. The comfortable tilt adjustment gives the front an essential appearance.
Also Moovit MX can be perfectly incorporated in the industrial production of furniture.
Häfele drawer side is used in furniture for private houses and laboratories and is an interesting alternative for kitchen builders. The basic equipment includes a total exit runner and an integrated shock absorber with automatic return.
Häfele pays particular attention to the design to ensure a comfortable, quick and tool-free assembly: even in this case the convenient top adjustment of the drawer front allows you to carry out the necessary adjustments without problems until the installation is complete and with a solid drawer, even in recesses narrow.
The universal backrest corner is already mounted on the side panel and allows the use of both wooden and steel backrests. The assembly and disassembly of the front take place without tools.