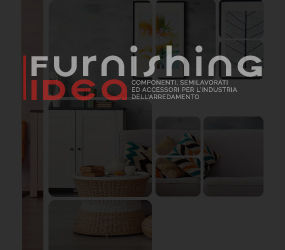 The launch of the Furniture Fittings and Applications catalogue is just one of the major novelties with which Hettich Italia has begun 2016, starting with the move to the new location at Cimadolmo (Treviso) and to be continued with the opening of the new showroom.
With more than 6,000 articles and about 1,500 pages, the new general Furniture Fittings and Applications catalogue is now available for all furniture producers and designers and specialist hardware dealers.
Furniture Fittings and Applications is a complete, user-friendly tool that reflects the broad Hettich range of furniture fittings: hinges, drawer systems, drawer runners and sliding and folding door systems. Plenty of space is devoted to the latest product innovations, including the InnoTech Atira drawer system, the new Actro 5D runner and the Sensys thin door hinge, which recently won the iF Product Design Award 2016.
Identifying the right product for every type of project could not be easier, thanks to the colour-based navigation system and the product category overview pages. The sections are also complete with QR codes with links to web contents such as videos that illustrate the product assembly procedures. Furniture Fittings and Applications is also available in on-line leaf-through version in the Media Centre of the www.hettich.com site.
To request a paper copy of the new catalogue, users need only to fill in the form at https://www.hettich.com/it/richiesta-catalogo.
Request information
Hettich Italia
Via Calderai, 35, Cimadolmo, 31010, Treviso, Italia
---