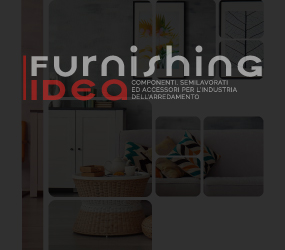 From next 1 May Häfele Italia and GRASS Italia will give life to a new partnership, combining their strengths and competences to meet better the expectations of the Italian furniture market. In fact, starting from this date Häfele Italia assumes the role of national distributor for GRASS products.
Häfele, a leading company in the development, production and distribution of furniture hardware, for buildings and electronic access management systems, has for over 90 years been combining entrepreneurial dynamism with customer proximity. The company has over 7,600 employees globally, 37 foreign branches, 5 production units and representatives in over 150 countries. The Italian branch of the group, founded in 1986, is based in Carate Brianza.
The historic brand GRASS, for over 60 years is synonymous with quality products in the field of extractable guides and drawers, hinges and, in general, opening systems. With more than 1,900 employees at 18 production sites and more than 200 distribution partners in 60 countries, the group represents one of the world's leading sliding systems specialists. The Italian headquarters of the group, founded in 2012, is located in Pordenone. GRASS Italia joins Häfele Italia and its production of mechanisms for flap doors and Vasistas, lighting, sliding systems, benefiting from the professionalism of a well-structured company on the Italian territory and able to offer an excellent technical and logistic service. Both companies have always placed the customer at the centre offering the highest quality of product and service: sharing these important values ​​is certainly the ideal premise to give life to a partnership that will offer both companies new market opportunities.
The synergy and collaboration between GRASS Italia and Häfele Italia will allow companies in the furniture sector to appreciate all the technical innovations of the Grass brand combined with the service and expertise of Häfele Italia.