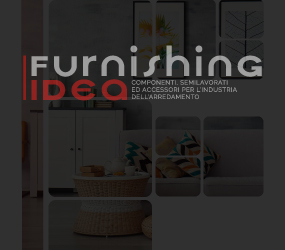 Abet Laminati, historical manufacturer of decorative laminates, offers a new collection of laminates inspired by spring colors. We are talking about the Colours Collection, a design collection, with a strong and innovative personality composed of more than 140 solid colors able to give new verve to any environment both domestic and contract.

Many trendy colors proposed by Abet Laminati able to meet all needs: neutral shades, such as Ivory and Beige Manhattan, pastel colors, such as Light Lilac, Caribbean Green and Powder, or rather bright colors, such as Africa Yellow, Lake Blue, Emerald Green and Purple.

Surfaces suitable for kitchens and furnishings
The surfaces designed by Abet are available in various types and are perfectly suited for the realization of kitchens and furnishings, but also for applications in hotels, schools, industries, hospitals, laboratories, gyms, changing rooms, toilets or even in office furniture (desks, cabinets). Laminate is a material of remarkable quality for its functional and aesthetic potential. Its characteristics of resistance to wear, versatility in cutting and ease of processing and cleaning, make it the ideal material for all applications where it is necessary to combine strength and design.

Technological avant-garde and aesthetic research
Abet Laminati, one of the most important manufacturers of decorative laminates present in Italy and in over 90 export countries, offers a wide range of collections that combine structure and image, technological avant-garde and aesthetic research, often anticipating the demands of a market in constant growth.

Under the guidance of current design curators Giulio Iacchetti and Matteo Ragni, today the company promotes projects born from the creative elaboration of surfaces with the aim of looking at every material beyond what it appears, thinking it also in different contexts.