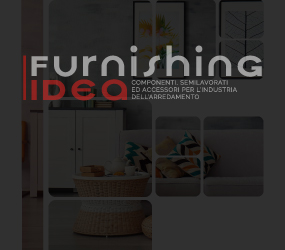 From a careful study of the trends and demands of the market, MP renews its collections of coated fabrics with over thirty new and refined shades that further enrich the company's offer. Fabrics that are particularly appreciated in the fields of interior design, contract, nautical, outdoor and even fashion.

Different shades recall nature, proposing colors ranging from the softest beige to the warmest browns, from green to yellow and dove grey. Grey in its various shades, elegant and easy to match with brighter colors, responds to interior design trends, while brighter tones such as orange, red, blue and turquoise offer character to the fabric, enhancing its characteristics and qualities.

Four collections of coated fabrics have been introduced with new colors: Ram FR, Sweet FR, Grimm FR and Tranzerelle FR.



Ram FR collection: fabrics with a glossy, aged appearance

The Ram FR collection includes coated fabrics with a compact, waxy feel, finished in a special way to achieve a glossy, aged look. There are six new colors in the natural nuances of beige/brown, plus a bright mustard yellow, an elegant sage green and a delicate pewter gray. Made of PVC/PU on cotton satin with "kid" grain, the Ram FR fabric enhances the upholstery of residential homes, but is also particularly suitable for the contract sector.



Sweet FR collection for domestic and contract environments

A soft, pleasant hand and a grain that stands out in a very slight contrast of opacity: these are the characteristics of the coated fabrics of the Sweet FR collection.

The new shades focus on the naturalness of beige/browns and on new tones of grey, even going as far as to dare two very captivating nuances such as vermilion orange and leaf green.

Made on a 100% PVC/PU coated cotton satin base, Sweet FR has a "full grain leather" look that combines the Nubuck effect with excellent resistance characteristics. It is also available in the "nuvolata" variant which gives it a very refined vintage look. The wide range of colors and the characteristics of abrasion and fire resistance, make it ideal for elegant environments both domestic and contract.



Grimm FR Collection: high performance technical products

Ten new colors enrich the Grimm FR collection, characterized by high-impact technical products, suitable to be placed in all environments, thanks to their typical appearance of "saddlery" products. There are various shades of brown, from the lightest to the warmest, such as terra di siena and musk, plus a fresh sea green and an intense navy blue. The coated fabrics of the Grimm FR collection combine their high performance with the pleasant appearance typical of cowhide, maintaining a soft and pleasant touch, versatile for use in contract, for elegant upholstery, seats and sofas but also for furniture components and furnishings.



Tranzerelle FR collection: a top of the range product

The Tranzerelle FR collection is among the top of the range: it is a product of high quality and absolute elegance. Its excellent performance, the brilliance of the rich variety of colors with a "vintage" effect, the soft and waxy hand and the semi-matt and tasseled appearance respond to the trends of furniture and comfort in both interior design and contract. The new colors include new shades of gray, in line with market trends, two different shades of green, an olive green and a leaf green, and two bright colors such as mustard yellow and fire red.



All 3D textures viewable and downloadable

The wide range of new colors guarantees a truly rich choice of shades and nuances to satisfy every type of taste and need. The company's website also allows you to view and download all the 3D textures available for each collection of coated fabrics and, thanks to a configurator, you can view the objects with the product and the chosen color.

MP production takes place entirely within its own facilities and all items are managed from stock. Availability is therefore immediate with the possibility of also providing the "cut" format for samples or prototypes. The company also produces personalized and exclusive fabrics through designs and colors designed and produced at the request of the customer.