Hardware for furniture, upholstery, kitchen, coatings and furnishing systems.
News on products, companies, technologies and fairs for the production and marketing of furniture hardware, furniture accessories and semi-finished products for furniture.
With the slogan "Service. Variety. Speed" At Sicam 2019, the edge specialist Ostermann presented a wide range of innovations in the areas of edges, surfaces, glues and cleaning agents, LED profiles and handles. Jana Krupp, Managing Director of Ostermann Italy, describes in detail all the new products and presents us with the new catalogue, which has just been published, and the new company logo.
Request information
Ostermann Italia Srl
Via Germania 38, Peraga Di Vigonza, 35010, Padova, Italia
---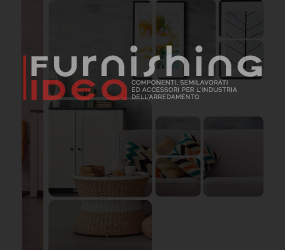 Ostermann Italia Srl
Via Germania 38, 35010, Peraga Di Vigonza (Padova), Italia
---