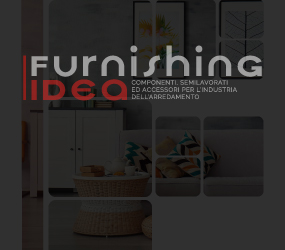 It is interesting to see the Salone del Mobile and Eurocucina through mechanisms, sliding systems, extendable tables designed by a company such as Atim Spa, specialized for more than 20 years in the production of aluminum guides and mechanisms for the mobile.
The recent Salone del Mobile in Milan and Eurocucina were in fact a great success for Atim. Many producers present at the Salone and at Milano Design Week have chosen to insert Atim mechanisms in their kitchens. Several innovations presented, but also many already known products have found, once again, new applications within innovative projects.
Surface is a good example, a special version of sliding table, perfect for kitchens in continuous movement that must offer versatility, and the Flap sliding counter that allows you to increase the work surface of the kitchen top, also becoming a convenient snack table .
Among the special projects created by Atim for Eurocucina, also the chopping board designed by chef Carlo Cracco. This special cutting board has the peculiarity of being able to be extracted from a cabinet door or from a drawer.
In the kitchens proposed by the most important brands in the sector, the Slide mechanism designed by Atim has found ample space, thanks to which the top runs diagonally, expanding the worktop and becoming a comfortable table for lunch.
Even Oplà, the extractable drawer shelf, extremely versatile, has been included in many compositions very different from each other in shape and size.
The Top Breakfast sliding counters and the new Snack Top version are also highly appreciated by the producers of kitchens. In both systems, the runners are completely invisible as they are incorporated into the sliding top. Furthermore, in the Snack Top version, the particular shape of the mechanism allows to insert sink and burners under the top itself.
The salon's protagonists were also extendable tables, created with Atim mechanisms based on customers' designs, both for interior and outdoor furnishings; among the custom projects, various aluminium structures could also be appreciated, such as sofa structures, bookcases and outdoor gazebos.