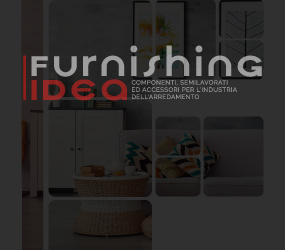 With the new "Alutech Modula" program, Omge, a leading manufacturer of sliding solutions on spheres and wheels, offers designers and designers a versatile tool for the development and realization of new ideas.
The Alutech Modula program can in fact be inserted in different environments and, thanks to the wide range of accessories available, can be used in numerous applications such as pull-out tables, additional work surfaces, sliding shelves and telescopic tables.
The theme of optimal use of space inside homes is becoming increasingly relevant : most of the houses have small dimensions so the choice of folding tables or pull-out tops is increasingly characterized as a functional element. It is a solution to be used if necessary both as a dining table for a small kitchen or as a table top for a larger kitchen.
The Alutech Modula removable self-supporting mechanisms
The self-supporting removable mechanisms that are part of the Alutech Modula program guarantee ease of use and an excellent load capacity for floors up to 90cm long; for extra long extensions the support is given by the additional set of folding aluminum legs.
The mechanisms of the Alutech Modula program are available in different finishes in accordance with current market trends in order to offer a perfect synergy between functionality and design.
Request information
OMGE SPA
Via Nazionale, 1, Vertemate con Minoprio, 22070, Como, Italia
---