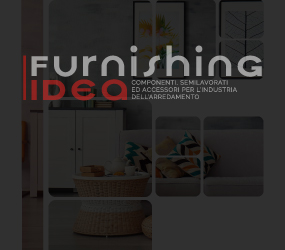 The Häfele showroom in Pesaro is renewed in its contents and design. After 12 years from the inauguration of the sales office created in the heart of one of the most important Italian districts for the furniture sector, on Friday 25 May the renovated space will be re-opened.
The new showroom aims to be a laboratory of ideas, a space where architects, designers and furniture makers can meet, exchange ideas, discuss new solutions together with the technical and sales staff.
The exhibition space also presents itself as a real laboratory of ideas where you can experiment with the functionality of furniture mechanisms, see closely the design possibilities offered by the wide range of Häfele products that can give life to new projects supported by production expertise and from the independent advice of Häfele.
The showroom is divided into 6 main areas, each of which summarizes the Häfele skills in the field of furniture and building hardware. The settings are organized into real monothematic portals that tell and show, with concrete examples, the know-how of the company in the sector of flap doors systems, solutions in chromed wire, trash cans for the kitchen environment, structures and accessories for desks for the office environment, sliding systems for furniture, sliding systems for buildings and doors, door hardware and electronic locking systems and finally the LED lighting industry.
The Pesaro showroom clearly shows Häfele ability to offer its customers an extremely wide range of solutions and an all-round consulting service.
The colour choice inside the showroom recalls the Häfele logo colours: red, which Häfele has chosen to represent energy, passion and inspiration, is combined with grey, synonymous with innovation and technical expertise. Inside the showroom there is also a stepped platform able to accommodate an audience in the case of presentations and promotional events.