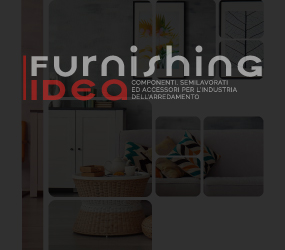 One of the key points of the policies promoted by the European Union is undoubtedly the transition towards an increasingly sustainable economy based on innovative, sustainable and competitive business models. It is precisely in this perspective that the measurement of product circularity has become an essential requirement for pursuing concrete actions and measurable objectives as well as guaranteeing greater market transparency. For the wood-furniture sector, the assessment of product circularity is the path that many companies in the sector must take to fully integrate sustainability into their business strategies. In this way they can achieve a continuous improvement of their production and considerable advantages in both economic and competitive terms. For example, they can achieve greater efficiency in the use of resources by choosing materials that combine economic and environmental efficiency, achieve production in line with eco-design principles and enjoy a better reputation by avoiding greenwashing.
Wood-furniture sector: measuring the circularity of products

Measuring circularity plays a key role in the development of furniture products that comply as closely as possible with the principles of the circular economy. Cosmob is the first technology centre in Italy able to support companies in assessing the circularity of the materials used in the design and manufacture of furniture products, providing certain, objective and fully measurable results.
To support companies embarking on a path of sustainable transition, Cosmob has drawn up a specific technical specification and certification scheme called Cosmob Qualitas Praemium "Circularity of the furniture product", which makes it possible to obtain a precise assessment of the circularity of the materials used to make their products and provide concrete evidence of the sustainable orientation adopted.
A label dedicated to furniture circularity

A fundamental point of the certification scheme is the "Circularity of the furniture product" label, the only one dedicated to the sector: a distinctive tool for qualifying and enhancing the results achieved by the company in terms of sustainable use of material resources throughout the entire life cycle of the furniture product. The issue of the label follows an in-depth analysis of incoming (input) and outgoing (output) materials: overall, this involves drawing up a material balance, taking into consideration all the materials entering the company as well as the end-of-life destination of the product.
Numerous leading Italian companies in the sector have obtained Cosmob "Furniture Product Circulation" certification, demonstrating their growing investment in sustainability and their green orientation: from the efficient use of resources to eco-design and the possible recycling and recovery of certified products.
Sustainability is no longer just a necessity, but a real opportunity for the entire global manufacturing sector. Sustainability and innovation will be able to increase the competitiveness of furniture products and, more generally, of Italian manufacturing as a whole, while at the same time enhancing the importance of Italian-made products.