Hardware for furniture, upholstery, kitchen, coatings and furnishing systems.
News on products, companies, technologies and fairs for the production and marketing of furniture hardware, furniture accessories and semi-finished products for furniture.
News: Furniture castors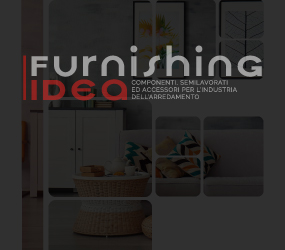 In: Furniture castors
Publication date: 02/09/2014
Company:

Ogtm Officine Meccaniche S.r.l.
Here you will find the news of manufacturers of wheels for furniture and decoration. Wheels for furniture and furniture products are particularly suitable for drawers, bedside tables, chairs and stools, tables, kitchen carts, TV stand, etc. You'll find the best producers of wheels for furniture and decor and can get in touch directly with the company through the contact form or via their contact details on the custom tab.