Hardware for furniture, upholstery, kitchen, coatings and furnishing systems.
News on products, companies, technologies and fairs for the production and marketing of furniture hardware, furniture accessories and semi-finished products for furniture.
100% Italian product, constant attention to innovation and love for aluminium with an eye for environmental impact: this is Ossicolor. The Managing Director Manuel Cecchele and the architect Michele Marcon show us the many novelties presented this year at Sicam, among which the Alubox module covered in aluminum designed for an outdoor kitchen or, why not, for an entire kitchen built 100% in aluminum.
Request information
Ossicolor S.r.l.
Via Fontanelle 126, Trento, 38121, Trento, Italia
---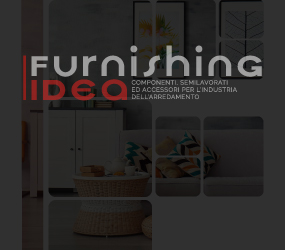 Ossicolor S.r.l.
Via Fontanelle 126, 38121, Trento (Trento), Italia
---