Hardware for furniture, upholstery, kitchen, coatings and furnishing systems.
News on products, companies, technologies and fairs for the production and marketing of furniture hardware, furniture accessories and semi-finished products for furniture.
Ossicolor celebrates its 50 years of activity. The opportunity allows you to take stock of the goals achieved, but above all to indicate the future ones still to be tackled. We talk about it with Manuel Cecchele, owner of Ossicolor and with the architect Michele Marcon who has been collaborating with the company for years.
Request information
Ossicolor S.r.l.
Via Fontanelle 126, Trento, 38121, Trento, Italia
---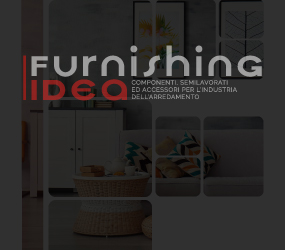 Ossicolor S.r.l.
Via Fontanelle 126, 38121, Trento (Trento), Italia
---