Hardware for furniture, upholstery, kitchen, coatings and furnishing systems.
News on products, companies, technologies and fairs for the production and marketing of furniture hardware, furniture accessories and semi-finished products for furniture.
Manuel Cecchele, CEO of Ossicolor, and the architect Michele Marcon explain the company's new strategy aimed at proposing a new way of working internally and externally to offer a timely service to its customers. Among the novelties, the line of accessories also dedicated to the sleeping area.
Request information
Ossicolor S.r.l.
Via Fontanelle 126, Trento, 38121, Trento, Italia
---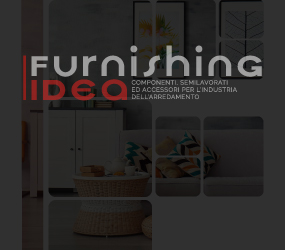 Ossicolor S.r.l.
Via Fontanelle 126, 38121, Trento (Trento), Italia
---