Hardware for furniture, upholstery, kitchen, coatings and furnishing systems.
News on products, companies, technologies and fairs for the production and marketing of furniture hardware, furniture accessories and semi-finished products for furniture.
News: Extending tables
In this section you will find the news of the best producers of extension tables for the furniture industry especially for the kitchen industry companies and living area. The extension tables are used in the furniture industry, craftsmen and architects for the design and construction of space-saving tables for the dining room or the kitchen. On this page you will find the best companies worldwide in the field and you can view the products and catalogs and to directly contact with the company that produces extension tables for the furniture industry through the contact form or via their contact details on custom tab.
show more
show less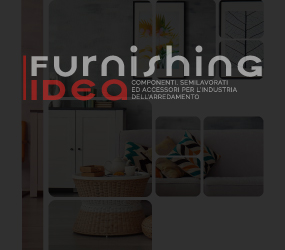 Omge introduces the new line "Modula" which includes a series of mechanisms in anodised aluminium,...
In: Extending tables
Publication date: 11/09/2017
Company:

OMGE SPA