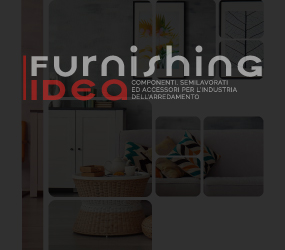 The news of a possible postponement of the Salone del Mobile.Milano scheduled from April 5 to 10 has been circulating for a few days, and now the confirmation has come from the Board of Directors of Federlegno Arredo eventi that, in agreement with Fiera Milano, has decided to move the exhibition from June 7 to 12, 2022.

After all, in this first period of the year we have seen how the Omicron variant has brought back uncertainty in the international fair calendar so that, also for the furniture sector, there have been cancellations, postponements and a reorganization of the fair events.


An exhibition full of novelties to be held in complete safety


The decision to postpone to June is explained by the desire to organize a 60th edition of the Salone del Mobile.Milano that fully reflects the value of the event.

Clear in this sense the words of Maria Porro, president of Salone del Mobile.Milano, which we report here: "The decision to postpone the event will allow exhibitors, visitors, journalists and the entire international community of furniture and design to make the most of the potential of an exhibition that this year will be full of novelties and that, in addition to celebrating an important birthday, will focus on the theme of sustainability, making the stage of the progress made in this area by creatives, designers and companies. The June date will also encourage a strong presence of foreign exhibitors and operators, which has always been a strong point of the Salone, and will guarantee participating companies the right time to plan their presence at the fair in the best possible way, which, as we know, requires months of preparation, from conception to final set-up. The desire for Salone is ever stronger, and this is why we are working on an event that will offer everyone the chance to enjoy a unique, tangible and exciting experience. We all have a great desire for Salone".