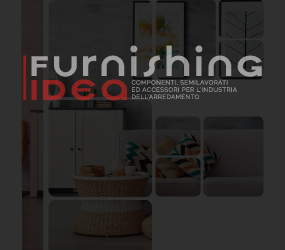 MADE Expo, Italy's leading trade fair for the construction industry, has decided to move its date, scheduled from 17 to 20 March, to the end of November, from 22 to 25 November 2021 at Fiera Milano (Rho). The postponement of the event eight months after its original date, obviously determined by the continuing problems linked to the Covid-19 pandemic, raises hopes for a better situation from the health point of view and above all aims to truly represent a real restart at global level, in safety and in a climate of renewed confidence.
Building sector: one of the assets for relaunching the economy

This year MADE expo will be organised for the first time directly by Fiera Milano, through the company Made Eventi S.r.l., owned by Fiera Milano (60%) and Federlegno Arredo Eventi (40%). The event, leader at international level, will express all the potential of the building sector represented in Italy by over 700,000 companies and more than 1 million employees.
It is in fact the construction sector that represents one of the assets for relaunching the economy: the budget law approved at the end of 2020 strongly supports the sector, extending to all of 2021 the validity of bonuses and incentives, to 30 June 2022 the 110% Superbonus and to 31 December 2022 for buildings or condominiums that in June of that year had completed 60% of work.
MADE expo: proposals that interpret the evolution in the building world

The Fiera Milano organisational machine is already ready to welcome to the fair all those companies in the building sector that want to finally have a physical place to present their product innovations to a network of professionals, designers, construction and production companies, craftsmen, window and door fitters, contractors and buyers.
It will also be possible to amplify the importance of MADE expo thanks to the innovative Fiera Milano Platform, the event's new App that will keep all the various trade fair players connected through a conscious community. Also confirmed are all the events already scheduled that will focus on the themes of MADE Expo with content and proposals that interpret the evolution in the world of construction and accompany companies in new scenarios.