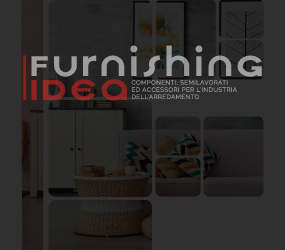 The Eisenwarenmesse 2021 (International Hardware Fair) in Cologne from 21 to 24 February has been cancelled due to the Covid-19 pandemic, the current infection rate and travel restrictions. The event will be postponed until 2022, from 6 to 9 March.
Despite major investments by Koelnmesse to create the necessary safety conditions and the optimism that reigned until just a couple of weeks ago, the organisers were forced to move the fair because the current situation did not guarantee a clear climate for the beginning of next year.
"Once again we have to inform Italian operators of the postponement to 2022 of a trade fair that everyone considers fundamental," commented Koelnmesse Italia CEO Thomas Rosolia. "The big world of hardware is a "strong context" for us: there are many Italian companies that do not miss an edition of this exhibition, a real partnership, which convinced us a few years ago to organize our Hardware Forum in Milan, also postponed to 2021, as evidence of our involvement in the world of equipment for work and gardening".
Eisenwarenmesse 2022

Eisenwarenmesse 2022 will not only allow a return to normality, but also a major world trade fair that will give the hardware world a chance to come together "in presence".
Koelnmesse has already announced that there will be events and in-depth discussions on some very topical issues: from payment methods (increasingly electronic) to data management, a priority topic for a sector that has to deal with an enormous quantity of products in its catalogue, passing through the electronic platform that will flank the "live" event, making it even richer and more interesting.