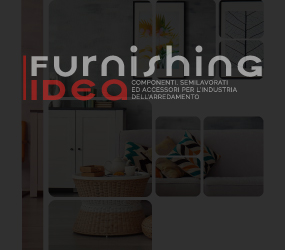 Design and professional performances
Professional performances, attention to detail and design, they are the characteristics of KitchenAid products. These characteristics are the basis for Vertigo planning, an excellent maintenance system for the best freshness of food and wines.
Vertigo is the range of refrigerators and wine cellars, it is extremely versatile KitchenAid and customizable, the ideal solution for who desires fresh foods and preserved wines with best execution through a tailored system. You can choose in fact among double refrigerator, single wine cellar, combination refrigerator-wine cellar; and also, free installation, built-in, total retractable or twine.
Vertigo refrigerators - with an exceptional capacity of 460 Liters - they represent a dynamic system of cooling which guarantees professional performances thanks to advanced technologies. Through the Multi-Temperature Drawer, the ample inferior multifunction drawer which can be personalized according to the different necessities of use, it is possible to reprogram the interior space of refrigerator: in fact, through the special Vertigo Access menu for temperature control, it is possible to program and to use from time to time this drawer as refrigerator, freezer or it can work as Dynamic 0°compartment for the most delicate and fresh ingredients.
Vertigo refrigerators are also equipped with Dynamic 0°compartment: a double drawer which preserves perfectly all the most delicate and fresh products like meat, fish and dairy products; fruit and vegetables remain longer crisp and fresh. Vertigo coolant wine cellars offer much more than the simple wine maintenance. In fact, they can contain up to 81 bottles and they are endowed with the most innovative technologies to take care also of the most appreciated wines. Temperature, damp, dark are the three fundamental elements that from today they can be controlled at home, too; with a wine cellar inspired to the professional world like Vertigo of KitchenAid.