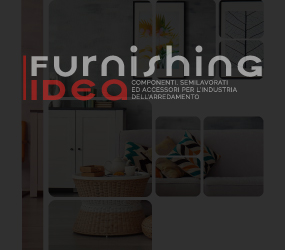 Ostermann, european leader for the commerce of edges and hardware, it introduces a multi-functional cleanser by flanging machine of new generation: the new Redocol Teclinex One-For-All.
Redocol Teclinex One-For-All is a state-of-the-art product of high quality for the professional use on all common plastic surfaces and it allows to get optimal results of milling and cleaning in the processing of the edges through flanging machine.
An essential benefit of the product resides really in that "One For All": Redocol Teclinex One-For-All can be used on all groups of the flanging machine guaranteeing a perfect finishing of the edges and good results of milling. At the same time the cleanser is proper for edges of all materials like ABS, acrylic, PVC, PP, aluminum, melamine and real wood.
The detergent is plant alcoholic based (wheat's distillate) and it contains neither emulsifiers nor formaldehyde. The product is attested well below the limit values provided for the law as regards the environmental safeguard. Besides Redocol Teclinex One-For-All doesn't contain silicones so it can easily proceed with a possible following painting.
Redocol Teclinex One-For-All is available in a lot of formats. The practical bottle of 2 liters can be used in practical way in the common installations of spraying.
Like all the products which are commercialized under the label Redocol, Redocol Teclinex One-For-All satisfies the maximum qualitative conditions in terms of professional use. It has been broadly tested on the flanging machines and workplaces commonly present in commerce with hot melt adhesives EVA, polyurethane adhesives, as well as on machines with hot-air and laser technology.
Request information
Ostermann Italia Srl
Via Germania 38, Peraga Di Vigonza, 35010, Padova, Italia
---