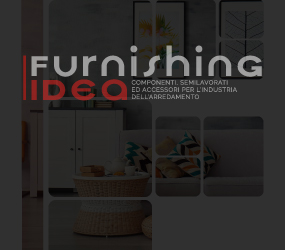 The last few months have seen increases in some raw materials such as timber (+35%), metals (+50%), polyurethane (+45%), leather (+15%), textiles (+10%) and plastics (+6%), probably due to the imbalances caused by the pandemic on the world economic scene.
Dramatic increases were also seen in the prices of forestry raw materials destined for the construction market: construction timber increased by 60-70% compared to September 2020 trade negotiations.
These are the figures illustrated by Assolegno, the national association of primary processing industries and wood builders, during the webconference on "Dear materials and supplies: market vision" attended by a large number of companies and professionals.
Programmed management of our forest heritage

Italy's forest heritage has tripled in 70 years, but imports of raw materials account for 80%. "Angelo Luigi Marchetti, chairman of Assolegno, an association that is part of FederlegnoArredo, explained: "Our objective is to tackle high prices in a constructive and proactive manner.
The solution to high prices may come from the wood itself, or rather from a planned management of our forest heritage, from the enhancement of the national forest. Thanks to its management, based on interaction between the public and private sectors, wood imports could be reduced by almost half.
A national cluster should be created for the management and enhancement of local forest resources," concludes Marchetti, "which would be able to divert about 600 million euros of private intervention to marginal, pre-alpine and Apennine areas, which in turn would generate economies of scale, creating jobs and safeguarding the forest, to the benefit of companies and the territory.
Synergies and collaboration strategies for the wood-furniture supply chain

Alessandro Calcaterra, president of Fedecomlegno, FederlegnoArredo's national association of wood raw material importers, traders and agents, pointed out in his speech that these increases in forest raw material prices, mainly due to a reduction in production capacity following the pandemic, are set to continue at least until next autumn/winter. However, it is feared that some of the increases compared to pre-Covid prices will become structural.
Faced with this shock," says Calcaterra, "the wood-furnishing supply chain must pull itself together and find synergies and new innovative collaboration strategies. The solution of activating short supply chains by making greater use of Italy's forestry heritage is also an objective that should certainly be cultivated, focusing above all on increasing productivity, sustainable management and forest certification".
In the photo: Angelo Luigi Marchetti, chairman of Assolegno, and Alessandro Calcaterra, chairman of Fedecomlegno.