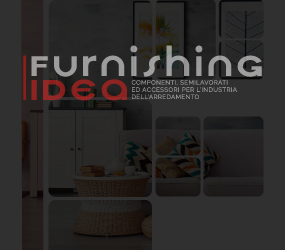 Laminam, an international reference brand for furniture and architecture, presented its new products in two very refined and evocative settings, one at the Salone del Mobile in Milan, in the new S.Project space, and the other at its showroom in Via Verdi in Milan.
The absolute protagonist is Pietra Piasentina Taupe from the new in-Side series, applied to all the horizontal and vertical surfaces of the stand in the three finishes polished, natural and flamed and in the thicknesses proposed by Laminam 5, 12+ and 20 mm.
A temple inspired by Japanese culture where the strength of the new finish proposed by Laminam meets the delicacy of a zen garden where all the elements are in harmony with each other.
Numerous professionals, including architects, designers and specialists in the sector, crossed the large walkway in Pietra Piasentina Taupe created on the water at the Laminam stand, a surface that enhances its beauty thanks to the uniform aesthetic styling between body and surface.
The same was done inside the showroom in Via Verdi, where a large catwalk was created, this time on the grass, while the new surface could also be admired applied in the kitchen in teppanyaki style.
Innovative In-side technology

With the new in-Side product, Pietra Piasentina Taupe colour, Laminam responds to the needs of the furnishing world by offering the market ceramic slabs with material continuity between mass, surface and edge. In addition to the high technical performance, in-Side is characterized by the aesthetic homogeneity between mass and surface, homogeneity that remains unchanged even after the processes necessary to obtain the finished product such as cutting, drilling and edging. The innovative in-Side technology is based on the mixing of natural raw materials with variable granulometry from which a material mixture typical of natural stones is obtained.