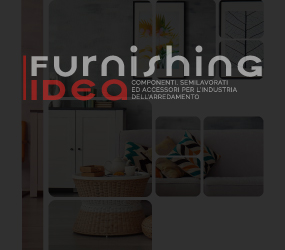 For more than 40 years Delitex has been operating in the sector offering professional support to upholstered furniture manufacturers.
Strongly rooted in the territory, the company based in Cabiate, in the province of Como, offers a wide range of high quality padding materials: from cotton fabrics to technical laminated fabrics, from upholstery fabrics to polyurethane and velvet laminates to feather-tight fabrics.
The range of fire resistant materials is also very rich, with fireproof certification in compliance with the main regulations in force: as far as polyurethane and velveteen laminates are concerned, the thickness can vary from 3 to 9mm. Among the other flame retardant products, Delitex has feather-tight fabrics (the feather-proof) and a light 100% cotton canvas.
Delitex has recently developed a series of products, including an interposer, free of so-called "flame retardant" substances tested according to TB 117 (2013) for the U.S. market, in compliance with Proposition 65 and has updated the main certifications for padding materials intended for the British market with particular attention to featherproof fabrics.
Delitex: a customer-friendly service

Thanks to the expertise acquired over the years and a flexible organisation, Delitex is able to find the most suitable padding materials, the most appropriate solutions to meet customers' needs, especially in the field of fireproof products, offering them a tailor-made service. The strong point of Delitex's production is the lamination of resins or polyurethane: in this area there is a rich assortment of articles for weights, heights and thicknesses. No less important is the quilting, which allows to enrich the range of the company's products with highly customised articles.
Request information
BH Delitex srl
Via Suore Del Cottolengo, 3/5, Cabiate, 22060, Como, Italia
---