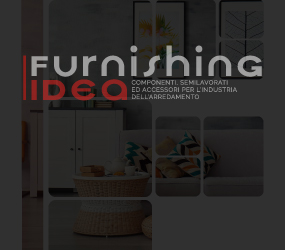 Cinelli Piume e Piumini is a company that realizes the best padding solutions for quality sofas using especially carefully selected feathers, but also other types of materials, from fibre to memory foam in order to obtain an optimal result in terms of softness, insulation, comfort and durability.
The company of Buggiano (PT) houses within its factory the entire production cycle that allows it to constantly monitor the quality levels of the product by controlling all stages of processing.
Always committed to protecting the environment, Cinelli Piume e Piumini invest heavily in innovative technologies and alternative energies in respect of nature, the land and people. Precisely its strong link with the territory pushes it to implement sensitive and constant improvements to the surrounding environment. After the installation of the photovoltaic system, made up of 700 panels able to reduce CO2 emissions by 80.000 Kg and to produce 45% of its energy needs in a year, the company has recently obtained another important certification. Thanks to the access to the 2016 energy call and within the project funded under the POR 2014 ERDF Toscana 2014-2020, Cinelli Piume e Piumini could make its plant even more energy efficient, replacing all the fixtures and installing a new heat pump.
Respect for the environment, but also animal protection: Cinelli Piume e Piumini selects and controls its suppliers, buying feather and down only from selected European breeders who do not carry out plucking operations that can cause unnecessary suffering to the animals. The company is a member of EDFA (European Down and Feather Association), the association that brings together the main producers of feather articles in the world and is committed to pursuing a series of ethically shared procedures and values.