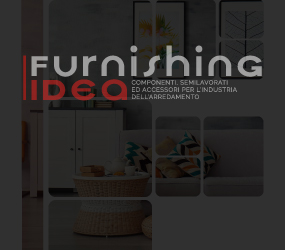 Quality, design, innovation and creativity are the characteristics of Ossicolor, a company which deals with the design and production of extruded aluminium profiles and components for the furniture industry. Thanks to the experience gained in 47 years of activity, the company from Trento is now also a consultant in the creation and industrialization of aluminium components.
The innovative character of Ossicolor is evident in the finished products, the result of in-house research and the collaboration with established designers: the Size day rooms, the Freedom equipped bar, the Stripes boiserie system and Modus containment modular systems. These projects are constantly evolving and are accompanied by new accessories, sliding systems and lighting systems.
The Modus containment accessories

Modus, designed by architect Michele Marcon, has been conceived as an aluminium box element. Modus Up is proposed as a riser accessorized in combinable modules and, thanks to its multiple formal solutions, easily adapts to different technical and compositional needs while maintaining linearity and aesthetic uniformity. Modus End is instead a new variation of the functional element used as a terminal in the kitchen bases; it serves to enrich the wall or island composition with a new closing element, giving this accessory a containment function to replace the more common blind side. The elements with their depth of 12 and 15 cm can be placed under a wall unit, supported as a raised accessorised on the island or coupled to the Freedom bar, becoming suspended and mobile accessories with the possibility of being unhooked for cleaning. Thanks to its versatility and the range of finishes in three neutral colours (silver, champagne and black) Modus is extremely functional and adaptable to any style requirement.
To further expand the range of finished products Ossicolor is developing a rapid prototyping centre for removal based on the use of a multitasking lathe, so as to cancel the time required to move from the production of the first samples to production automatically. The attention of Ossicolor for research and development drove the company to create a start-up: Ultramateria. This start-up is dedicated not only to product research (the first patents have already been filed), but also to process, leading the company to adopt a new automation development.
Request information
Ossicolor S.r.l.
Via Fontanelle 126, Trento, 38121, Trento, Italia
---