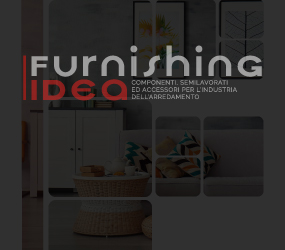 Cieffe, present since 1958 in the market of the furniture industry, now it offers a comprehensive and strategic approach for businesses of the sector looking for innovation, reliability and highly versatile skills.
The latest proposal, presented at Interzum 2017, is the modular system Model T26, a simple and effective system to realize cabinet and supporting structures, very superior in design and able to optimize functionality and costs.
The modular system Model T26 is available in two basic configurations: T26C horizontal, in 20 configurations and T26P vertical, in 8 configurations. Both solutions can be supplied with a metal bottom of the same colour of the structure.
Three colors available for Model T26: anthracite, matt black, titanium oxidized.
Also in this case Cieffe offers solutions considering the optimized management of spaces: for this reason the model is supplied disassembled in compact box to facilitate storage and logistics.
The structures are made with iron profile 20 x 20 mm or 15x15mm., they are provided with hardware for mounting glass shelves (6 mm thick) or wooden shelves (thickness 18 mm). Hanging structures (T26C) are fixed to the wall using the slot of adjustment of 5 mm while the ground facilities (T26P) are equipped with adjustable coasters (5 mm).