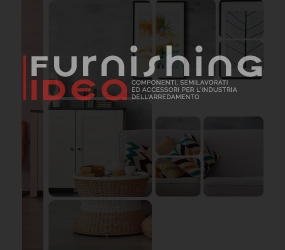 The news was in the air and comes as no surprise: interzum 2021 will finally be a fully online trade fair.
After searching for a long time for the possibility of organising a hybrid event, Koelnmesse had to give up, deciding that interzum will take place from 4 to 7 May 2021 as a purely digital event due to the continuing health emergency.
"What our exhibitors need now is secure planning. That is why, in close cooperation with the industry, we decided to opt for a fully digital edition. We deliberately planned interzum in hybrid form precisely so that we could switch over to digital at any time," said Oliver Frese, Chief Operating Officer of Koelnmesse, about this decision.
The interzum@home digital platform

The digital solution interzum@home offers suppliers from the furniture industry and interior design a very valuable platform for presenting all their innovations.
"In these difficult times, interzum@home provides us with an optimal way to bridge the gap to interzum 2023. This is very positive on the part of the industry. The digital platform allows us to present our products and innovations to a wide audience and thus reach a large number of people, although it certainly cannot replace a physical trade fair," emphasised Andreas Hettich, chairman of the interzum advisory board. With Hettich, Blum, Häfele and Vauth-Sagel, the first market leaders have already announced that they will present their innovations online at interzum@home.
"In future, digital reach will be considered a new and additional success criterion for all our trade fairs," said interzum director Maik Fischer. Indeed, interzum digital could prove to be an interesting test bench for trade fairs and our entire industry.
Information for digital participation

In the coming weeks the trade fair team will be conducting webinars with live demonstrations to present the functionality and possibilities provided by the digital platform. In addition, a lot of information on the different aspects of interzum@home is available on the interzum website. The interzum team is committed to providing the best possible support and assisting all companies attending interzum@home in implementing an optimal presentation.