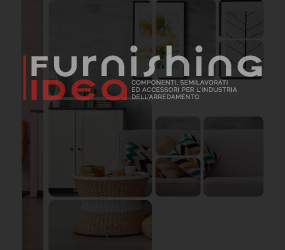 Hettich Italia is responding effectively to the new challenges of the Italian market in the covid era. In 2021, Hettich Italia decided to reorganise its sales network and open a new company showroom with the aim of increasing and consolidating customer service by making it more targeted and customised to meet specific requirements in the competitive Italian market, which is highly strategic for the entire group.
"The economic revival of the furniture industry can only be achieved through effective and clear responses to the market, which must always find a stable and consistent partner in us", says Francesco Brambilla, Managing Director of Hettich Italia. "We are perfectly placed to respond to the challenges of the moment by deploying the best resources and making the right investments, from the digital transformation of internal processes to the creation of customised customer service solutions".
The new structure of Hettich's Italian sales network will ensure better responsiveness to customer needs through simpler organisation, streamlined decision-making processes and greater operational effectiveness.
The construction of the new company showroom, equipped with top products for Italian customers, is also part of this vision of greater efficiency and responsiveness to customer needs.
Hettich Group: Major investments to meet market challenges

Hettich, the German multinational specialist in technical furniture solutions, which recently announced that it had closed the 2020 financial year with a turnover in excess of one billion euros, proudly emphasised the more than 70 million euros invested in new products and new technologies for production processes.
Undoubtedly, the economic impact of Covid is still very much in the forefront of our minds, and with it the resulting issues of cost and raw material procurement. These are currently the company's biggest challenges, but they have not affected the goals set by its sustainability commitments: in addition to setting up and implementing a compliance management system for the timely monitoring of project results, Hettich continues to focus on creating long-lasting products to avoid waste and conserve resources, while at the same time striving for maximum energy efficiency in all production areas.
Participation in interzum@home, the trade fair par excellence for suppliers to the furniture industry, which this year takes place only in virtual form, consolidates the Hettich Group's global leadership in furniture fittings and technology.
Reorganising the entire sales chain

Against this international backdrop of strong presence and consistent investment, Hettich has decided to overhaul the group's service model by reorganising the entire sales chain and making major IT investments to ensure the highest standards of offering and service, all the more important for meeting new customer needs amplified by the pandemic. This project also includes the commercial reorganisation of the Italian subsidiary.
Request information
Hettich Italia
Via Calderai, 35, Cimadolmo, 31010, Treviso, Italia
---