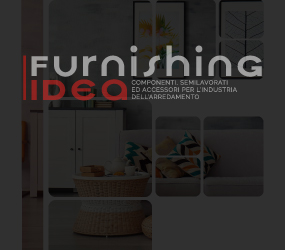 On Friday 7 May, interzum @home 2021, the first fully digital version of interzum, came to an end with excellent results. Over four days, more than 10,000 participants from 132 countries were active on the digital platform. Global megatrends such as digitalisation, individualisation, mobility and urbanisation were the focus of the exhibiting companies' presentations, but the topic of sustainability stood out above all others.
The success of interzum@home is undoubtedly down to the organisers who, with great commitment and considerable investment, were able to create an alternative event with a wealth of meetings, networking, knowledge exchange, interesting and high-quality content and a rich programme of events.
Oliver Frese, COO of Koelnmesse, was delighted: "The last few days have shown how creatively the industry is facing up to new challenges. It has been an extraordinary experience. For me, it was also an impressive demonstration of the importance and attractiveness of the interzum brand on the international stage. Like many other trade fairs, we saw that direct contact is extremely important, which is why I consider interzum @home 2021 to be a successful experience for the future hybrid orientation of the fair. I firmly believe that interzum 2023 will naturally have a strong physical presence here in Cologne, but its attractive digital offerings will make it even more inviting for all participants. Whether purely digital or in-person, I believe it is essential to have a strong trade fair with international appeal, in the right place at the right time - and interzum is just such an event.
Interzum @home: a strong international appeal

On the interzum @home platform 142 exhibiting companies from 24 countries presented their latest solutions and product innovations via remote connections. Among the key elements of the new platform were the networking opportunities used by the participants for a lively exchange during all four days of the fair. There were more than 80,000 chat conversations and audio/video calls. During the 5,760 minutes of interzum @home, more than 10,000 contacts were generated. Some 230 digital events were held with a total of 4,240 minutes of content, attracting 100,000 visits from 132 countries. With this audience, interzum @home demonstrated the strong international appeal of the trade fair also from the visitor's point of view. The international nature of the digital edition was largely due to the communication strategy adopted by interzum, which this year adapted to the new circumstances: it focused on an extensive and well-coordinated digital advertising campaign that gave the event a high profile, attracting numerous high-level players from the furniture industry.
With interzum @home, Koelnmesse created an innovative format through which exhibiting companies were able to showcase the state of the art of the industry despite the emergency situation related to Covid. Of course, we are all aware that a digital fair can never replace an in-person event: the exchange of information, personal contact, seeing and touching a product live, can never be replaced by a digital dimension, no matter how well organised.