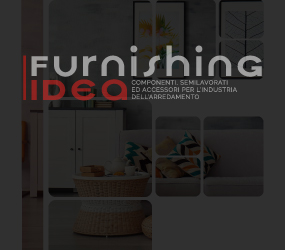 After the official birth of Giardina Group, which has joined two well-known realities in the world of wood surfaces finishing machines and its derivatives, Mauri Macchine and Giardina Finishing, the group is preparing to consolidate its presence at an international level.
"2017 ended in a decidedly positive manner, - explained Stefano Tibè, the company sales manager - with a turnover of 18 million euros, much higher than the 12.5 of 2016. In the last twelve months - has continued Tibè - we have built important plants in the United States and Canada; Europe has also given us great satisfaction, especially in Scandinavia, an area we are facing with renewed vigour. Needless to say that for advanced technologies such as ours mature markets remain fundamental and the generalized recovery that has affected the Old Continent and other areas of the world has certainly benefited us. Pleasant surprises from Switzerland, a neighbouring country where we have achieved an extremely significant turnover; Italy, on the other hand, continues to be little "active" on large plants, although there are good prospects for the year just begun, during which we expect to certainly exceed the million turnover that we have achieved in 2017 ".
Giardina Group participation at Xylexpo

An important moment for the group will also be the participation at Xylexpo, the international biennial of technologies and supplies for the wood and furniture industry, where, in a very wide stand, a series of machines will be presented, in order to demonstrate the completeness of the range offered by Giardina Group. In fact, numerous solutions will be proposed, from the profile to the impregnation of the beams, from the robotized painting arms to the brushing machines.
Among the many novelties there will certainly be the anthropomorphic robot for the window world, a technology that the company has been proposing since the beginning of the Nineties applied to the panel and now developed into a solution designed and built to be within reach of the window of small and medium size.
Not only wood: last year Giardina Group has in fact made some interesting achievements in the world of glass, including two complete plants required by a large multinational group for the "Jumbo" format, for slabs up to 3,200 mm wide, and a cutting-edge line for another famous company.
"Today, more than ever, it is essential to meet companies - continues Stefano Tibè - to compare, learn new approaches and methods, compare the solutions we attend with those we are only thinking of, so as to invent the path for innovation in the coming years . In this direction, the relationship with paint manufacturers is indispensable: they imagine, they design, they create new paint substances which our machines have to apply in the best possible way. It is a push for research that stimulates us and we want to be more and more involved".