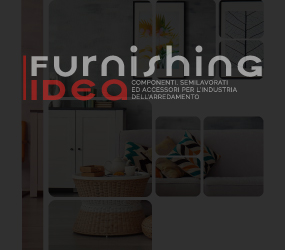 Cefla Finishing, world leader in the painting, decoration and digital printing of wood and wood products, presented the technologies developed in recent years to the main operators in the sector at the annual Cefla Live event. The CeflaLab in Imola, a 3000 square metre laboratory, hosted a wide range of operating equipment, machinery and surface finishing lines from 15 to 17 October. The main objective of Cefla Live is in fact to bring together the main operators in the sector in an environment that hosts the latest technologies in operation and where experts share their opinions and knowledge. A privileged perspective on everything that is happening in the finishing sector, from machines to the most recent technologies, up to the results obtained and the benefits that can be realized.
Cefla Finishing is offering a large number of new technologies, the most interesting of which are machines and cleaning systems for spray painting, digital printing technologies, excimer matting technology and profile coating technologies.
Cleaning machines and systems for spray painting
All the spray painting machines on display at Imola, from the basic version that replaces manual work to the more sophisticated models equipped with 3D reading barriers, can increase production efficiency and finish quality and can be integrated into patented cleaning systems. This saves paint and significantly reduces detergent operating costs. Less detergent reduces operating costs, safeguards equipment and ensures a healthier environment. Cefla's spray cleaning system is available on iBotic, Elispray, Roctre, Mito and Easy spray painting machines.
Digital printing technologies
Digital printing is also becoming increasingly interesting in the industrial finishing sector due to the high degree of customization possible. Today, industrial digital printing technologies offer good potential for positive and negative tactile effects. 3D digital printing is a cost-effective process using MyTexture surface texturing and 400 dpi printing.
Excimer matting technology
Exydry-Z is the first excimer furnace that processes shaped panels and therefore also the edges of the panels, paying close attention to the theme of sustainability. In fact, the nitrogen used to achieve the matting effect is significantly lower than in conventional excimer ovens. The resulting super matt appearance, the excellent resistance of the surface and the soft-touch and touch-free finish are the exclusive features of this new oven.
Profile coating automation
With all the main components designed and built in-house, the EasyWrap by Düspohl was exhibited, which covered meters and meters of profiles. Visitors were able to watch an explanatory video of RoboWrap, equipped with fully robotic mechanisms that allow profile changes to be made in just 5 minutes.