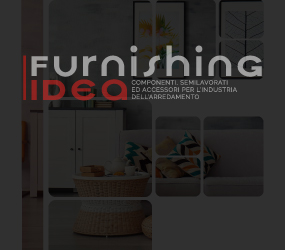 The fourth edition of the
FSC Furniture Awards
starts with the motto "Better living, healthy forests", the competition created by the
Forest Stewardship Council® (FSC)
to reward the commitment and sustainability of companies in the indoor and outdoor
furniture sector
.
After two Italian editions and the first European edition held in 2021, the 2022 edition has expanded to 20 countries, involving 11 countries of the Old Continent.
In fact, holders of FSC certificates and holders of promotional licenses in the furniture sector can participate in the FSC Furniture Awards, based in Austria, Belgium, Bosnia and Herzegovina, Croatia, Czech Republic, Denmark, France, Germany, Italy, Montenegro, the Netherlands, North Macedonia, Poland, Portugal, San Marino, Serbia, Slovenia, Spain, Switzerland and the United Kingdom.
Three categories in the race
Three main prize categories are foreseen, in turn declined for producers and retailers: Commitment, Brand and Communication.
FSC Commitment Awards will be awarded to certificate or license holders who commit to a preference for FSC in sourcing and commercial policies. The FSC Brand Awards are for companies that use FSC brands in a conscious and proactive way. The FSC Communications Awards will also award companies that excel in promotional activities and advertising campaigns. There will also be the Manufacturer of the Year Award for Indoor and Outdoor and the Dealer of the Year Award.
For companies interested in the competition, the official website fscfurnitureawards.org is available. The application form can be submitted via the online platform starting from 12 May until 12 noon (CET) on 8 September 2022.
FSC Furniture Awards: a fast growing initiative
"The initiative is growing rapidly: after the success of the FSC Furniture Awards in Italy - explains Alexia Schrott, marketing manager of FSC Italy and project manager - in 2021 the initiative was extended to 11 European countries. This year the competition will be even bigger and open not only to FSC certified companies but also to FSC license holders active in the furniture sector in 20 European countries. There are over 12,000 FSC certified companies in this industry around the world. Europe accounts for nearly 50% of the share with most of the companies located in Poland, Italy, the UK, the Netherlands and Germany. This makes the competition particularly significant: the FSC Furniture Awards cover the most important furniture-design districts ".


FSC, reliable partner
In Italy, FSC certification in the furniture sector (for indoor and outdoor) in 2021 saw 608 total certifications, with an increase of 14% compared to 2020 and a record of 99 new certifications. "The furniture industry - concluded Alexia Schrott - is responsible for guaranteeing the legal and sustainable origin of forest-based materials and products. FSC's reliability in promoting sustainable forest management makes it a credible partner for companies in the sector, with the aim of developing sustainable timber value chains. Together with the furniture industry we aim to provide sustainable products and solutions for conscious consumers, protecting the world's forests through responsible management ".