The new "Texwood" ABS edges proposed by Ostermann at the latest edition of Sicam combine the appearance of natural wood decorations with the lively elegance of trendy fabrics. They fit perfectly with the new decors presented in the Pfleiderer collection and are available in 5 interesting colors: brown, black, white, mauve and gray.
The combination of the wood decoration and the fabric effect finish gives the ABS edges of the Texwood range by Ostermann a very particular effect, giving life to a warm and aesthetically pleasing decoration.
In addition to the standard widths in 1 and 2 mm thickness, the edges of the
Texwood
range, like all Ostermann ABS edges, are also available in any desired width up to 100 mm.
As is the consolidated characteristic of Ostermann, the company delivers the edges within 24 hours in the required quantities starting from 1 meter from its warehouse throughout Italy.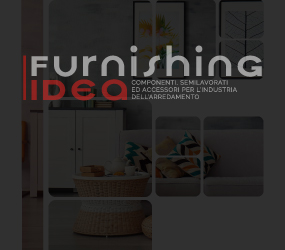 Request information
Ostermann Italia Srl
Via Germania 38, Peraga Di Vigonza, 35010, Padova, Italia
---