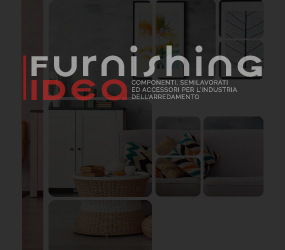 Biesse confirms its position as a leading company in the international market for woodworking plants and machines: the record order entry of 21.6 million euros shows the constant growth already announced by the results of the 2018 quarterly report, where a + 18.2% entry orders from the wood division compared to the previous year. The Biesse Group's order backlog also rose by 24%, reaching 234 million euros, the highest recorded so far.
At Xylexpo 2018, in a 3000 square meter stand, Biesse welcomed visitors from all over the world, mainly from Europe, but also registered an important national presence, increasing compared to the past, with a weight of 38% on the total order entry, demonstrating a renewed growth of the Italian market.
"We are very proud of this result that confirms the technological and innovative leadership of Biesse, testifying the will of our customers, regardless of their size, to evolve towards a more evolved and efficient production and work methodology, with Biesse at its side" said Federico Broccoli, Director of Wood Division / Sales & Division of Branches Division.
In fact, Biesse offers automated solutions for companies of all sizes, technologies that facilitate daily work and that fit not only in large factories, but also in small companies.
Automaction, the new Biesse concept at Xylexpo 2018

The Biesse stand at Xylexpo was all about automation and digitization of the factory, a choice that proved to be successful, drawing the attention of different types of companies towards the 4 robotised solutions presented, able to increase efficiency and production continuity. Great interest also for the implementations of the SOPHIA service platform aimed at the digitalization of the factories.
"Son of the Thinkforward business philosophy, Automaction fully describes the concreteness of Biesse solutions for the creation of an automated and interconnected production", declared Federico Broccoli.
Numerous companies all over the world have chosen the Pesaro-based company precisely for its great ability to accompany customers through the process of digitizing the activities and automating production with concrete solutions such as SOPHIA, B_AVANT, Robot and a complete range of systems handling of panels and custom-made constructions of turnkey factories.