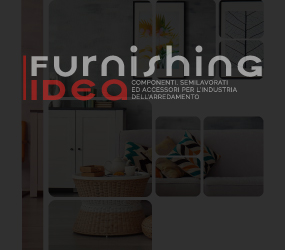 Eight of Europe's leading manufacturers of woodworking machines have formed a working group to define a common language that allows continuous communication between machines of different brands.
The production of the furniture industry today increasingly requires the implementation of digital processes to gain efficiency and competitiveness through integrated data management and analysis. This means that woodworking machines must be connected to each other and form a production network that is in turn connected to an ERP/MES system or in cloud. Therefore, without a standard communication protocol linking machines from different suppliers, it is always necessary to use software programming, thus affecting efficiency and costs.
This is the reason why this specific project for the wood industry, called P&W, was created: "Plug & Work", based on the OPC UA (Open Platform Communication Unified Architecture) standard, promoted by the OPC Foundation, an international non-profit organization.
The project was launched during the last edition of Ligna, the most important trade fair in the world for the wood processing and treatment industry.
The P&W working group

P&W's main working group is made up of these eight industry leaders:Altendorf, Biesse Group, Bürkle, Homag, Ima Schelling Group, SCM Group, Weber, Weinig-Holzher.
Under the auspices of Eumabois, the European federation of woodworking machinery manufacturers' associations, and Vdma, the German woodworking machinery association, the P&W working group is currently defining a standardised semantic architecture specifically for the woodworking industry. The plan aims to finalize this ambitious and challenging project at the beginning of 2020. In order to maximize the benefits for customers of the woodworking industry worldwide, the P&W working group is also collaborating with the counterpart of the machine tool manufacturers, who are developing a specific language called UMATI (Universal Machine Tool Interface) dedicated to machine tools.
This project will ensure that carpenters who choose solutions from any company participating in the P&W work group can easily and seamlessly integrate their machines regardless of the brand and IoT solution chosen.