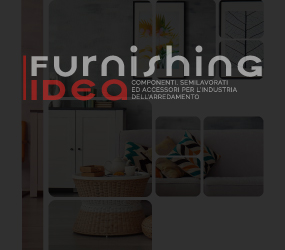 From 27 to 31 May, Hannover Ligna 2019, the world's most important event for the wood processing and treatment industry, will take place.
This year's edition sees record numbers: more than 130,000 m² of net area, more than 1,500 exhibitors from more than 50 countries, confirming an increasingly international profile.
Innovation is undoubtedly at the heart of Ligna: live demonstrations, IoT platforms, research projects and networking opportunities will be on show in all the pavilions.
In fact, it is the innovative technologies that are driving the entire woodworking sector.
Andreas Gruchow, of Deutsche Messe CdA said that the presence of leading manufacturers makes Hanover the global hotspot for the industry. "In 2019, LIGNA will again be the appointment with innovation for the sector, as many exhibitors will align their development cycles with the frequency of the event. Visitors to the fair can therefore see for themselves how integrated production is developing and how it benefits them," added Gruchow.
The three themes of the Wood Industry Summit
Three themes are at the heart of Ligna 2019: "Integrated Woodworking - Customized Solutions", "Smart Surface Technology" and "Access to Resources and Technology".
One of the most important topics for the industry is precisely the increased efficiency of production facilities through the various possible applications of IoT; in these scenarios man is supported by cyberphysical systems such as collaborative robots and autonomously guided transport systems and by an intelligent factory assistant.
The "Smart Surface Technology" theme will instead propose innovative technologies for the creation of tactile surfaces, opaque or reflective, in line with the latest trends, and also digital printing, embossing of decorations, control systems, spray painting systems of the latest generation, examples of use of robots. Digitisation and automation also play a decisive role in this area.
The third theme, "Access to Resources and Technology", is aimed primarily at those working in the early woodworking industry to facilitate their access to new developing markets.
The exhibition layout of LIGNA, modified last year with the division into seven areas of offer, has received unanimous approval from exhibitors and visitors and will therefore be proposed again this year.