Hardware for furniture, upholstery, kitchen, coatings and furnishing systems.
News on products, companies, technologies and fairs for the production and marketing of furniture hardware, furniture accessories and semi-finished products for furniture.
Simplicity of use, versatility and customization are the characteristics of Omge products. The company will be presenting numerous new products at Sicam 2019, space-saving products, solutions to make the most of every single space, both at home and in the office. We talk about it with Giorgio Citterio, marketing manager of the company.
Request information
OMGE SPA
Via Nazionale, 1, Vertemate con Minoprio, 22070, Como, Italia
---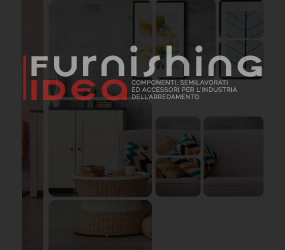 OMGE SPA
Via Nazionale, 1, 22070, Vertemate con Minoprio (Como), Italia
---