Hardware for furniture, upholstery, kitchen, coatings and furnishing systems.
News on products, companies, technologies and fairs for the production and marketing of furniture hardware, furniture accessories and semi-finished products for furniture.
Hettich is the world's leading manufacturer of furniture hardware and trendsetter in the furniture industry. "Customisation" is the megatrend on which Hettich has focused its attention this year at Sicam, with particular emphasis on the new AvanTech YOU drawer platform. We will talk to Francesco Brambilla, managing director of Hettich Italia.
Request information
Hettich Italia
Via Calderai, 35, Cimadolmo, 31010, Treviso, Italia
---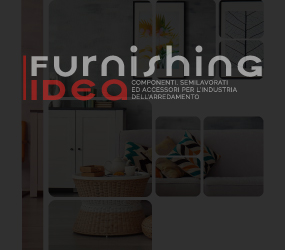 Hettich Italia
Via Calderai, 35, 31010, Cimadolmo (Treviso), Italia
---