Hardware for furniture, upholstery, kitchen, coatings and furnishing systems.
News on products, companies, technologies and fairs for the production and marketing of furniture hardware, furniture accessories and semi-finished products for furniture.
Experimenting with something new and fun, offering trends with a precise style and products in which aesthetics are fundamental: this is the philosophy of the company told by Manuel Cecchele, one of the owners of the company and by the architect Michele Marcon.
Request information
Ossicolor S.r.l.
Via Fontanelle 126, Trento, 38121, Trento, Italia
---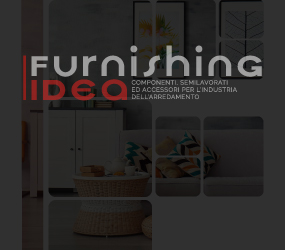 Ossicolor S.r.l.
Via Fontanelle 126, 38121, Trento (Trento), Italia
---