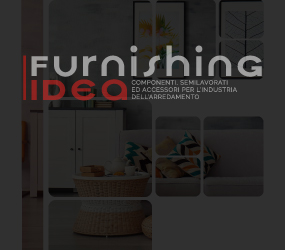 Ostermann, Europe's leading edge trading company, has also recently expanded its range of technical profiles. As a result of the expansion of logistics at the Bocholt headquarters in Germany, more storage space has been created for the technical profiles.
Ostermann is now able to meet the demands of many customers, including new dimensions, new colors and new profile solutions in the already wide range of products.
New construction profiles
Ostermann has brought its range of construction profiles to more than 70 articles. The construction profiles, already highly appreciated, are now available in several new sizes. For numerous angular, L-shaped, U-shaped or H-shaped profiles, for example, additional sizes are available that are suitable for different panel formats and various applications. The new rectangular tubes, available in 2 finishes and in 6 different sizes, are also part of the range.
New finishes
In recent years, the combination of black metal with wooden surfaces has become a major trend in furniture production.In order to meet these requirements, Ostermann proposes the new "black anodised" finish. In addition to this there are numerous variants of the most requested profiles with the "white" finish (RAL 9016 powder coated) and with the "raw" finish.
Work the furniture gaskets like a simple edge
Ostermann has also introduced new gaskets for the bodies that can be applied with the edge bander as if they were simple edges. Thanks to the concealed sealing lips, which can be precisely adapted to the 2 guide channels, the seal can be applied simply and quickly using a edgebanding machine. The pressure rollers of the machine adhere to the entire surface of the profile by pressing it firmly on the panel. In one of the variants, the flexible sealing lips allow the application of the profile even on panels with thickness from 16 to 19 mm.
Two new gaskets
In addition to the seals for existing furniture, other novelties proposed by Ostermann are a self-adhesive tube gasket and a universally applicable gasket, which can be used both for the furniture sockets and as a gasket for the wall risers or for the body junction-wall.
Ostermann has created the new brochure "Technical profiles" where it is possible to find a complete overview of the range.
Request information
Ostermann Italia Srl
Via Germania 38, Peraga Di Vigonza, 35010, Padova, Italia
---