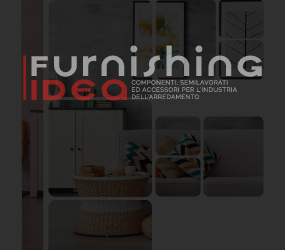 Plastic Free July is a global initiative that aims to reduce the environmental impact that single-use plastic waste has on the earth and in the oceans.
American multinational InSinkErator, a long-standing environmental campaigner and advocate of a green home, is one of the key players in the Plastic Free July campaign, spearheading a range of different activities including hosting giveaways, sharing tips and advice on how to make positive lifestyle changes, and a social campaign involving its employees.
This month, InSinkErator is hosting giveaways in the UK for consumers to win a 4N1 Touch waste-free tap, reusable insulated thermos and ethically produced reusable cotton shopping bags.
InSinkErator® alongside the Plastic Free July initiative
The Plastic Free July initiative suggests ways to make changes in our homes, workplaces, and communities. In 2020, despite the Covid-19 pandemic, more than 300 million people around the world participated in the Plastic Free July campaign and helped reduce the consumption of more than 900 million kilograms of plastic. InSinkErator® is supporting the Plastic Free July challenge by rejecting all forms of single-use plastic and sharing a series of social media posts to raise awareness of the initiative.
The company aims to educate consumers about sustainable alternatives to plastic while offering aesthetically pleasing and functional everyday appliances that save resources and benefit the environment as a whole.
Anne Kaarlela, Marketing Communications and Customer Service Manager, Europe and Russia, InSinkErator®, says: "Sustainability and protecting the future of our planet are core values for us at InSinkErator®. Plastic Free July is a great initiative and we pledge our support to meet the challenge, as well as raise awareness of the project to encourage more people to make conscious choices to reduce single-use plastic consumption and protect the world we live in. Small details can have a big impact and really make a difference".
Stop single-use plastics, starting in the kitchen
The home, and the kitchen, in particular, have always been an inexhaustible source of plastic: to address this need, InSinkErator, offers NeoChiller and NeoTank, two systems that provide boiling, frozen and filtered water instantly, thus eliminating the use of disposable plastic bottles.
NeoChiller, which sits conveniently under the sink, is invisible and discreet and offers boiling or freezing water. NeoTank offers filtered and instant hot water at 99°.