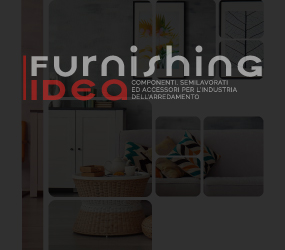 Hettich's Sensys furniture hinges are aesthetically pleasing, quiet and perfectly combine design and comfort. The integrated shock absorber and the large automatic closing angle ensure that the doors move smoothly and safely. Available in different versions, Sensys hinges are able to respond to any type of application.
Sensys furniture hinges in black obsidian

Sensys, in the black obsidian version, enhances its design and integrates discreetly with dark coloured furniture materials. The Sensys range in black obsidian offers hinges for furniture and bases for all the usual applications, but also for special uses, such as thin 10 mm thick doors, thick doors with reduced joints and doors with bevelled edges.
Sensys furniture hinges for glass applications

Furniture with glass elements are increasingly used in living areas because they give a touch of elegance and lightness: thanks to the reduced gluing surface, the Sensys furniture hinge for glass applications ensures a perfect minimalist look. From all-glass cabinets to wood and glass combinations, the Sensys hinge integrates perfectly into the furniture style. The practical glue mounting allows you to solve even the most difficult design solutions.
Hinges for thin doors Sensys

The Sensys slim door hinge with extremely flat cup offers maximum design freedom for a wide range of differentiation options. It makes it possible to use very thin panels, starting from a minimum of 10 mm, with external coverings in glass or cement with a strong aesthetic impact. It is also possible to use, for example, mineral-based materials to make solid fronts in a thin version. The aesthetics of the materials used are perfectly combined with pure lines, slender shapes and thin joints.
Request information
Hettich Italia
Via Calderai, 35, Cimadolmo, 31010, Treviso, Italia
---