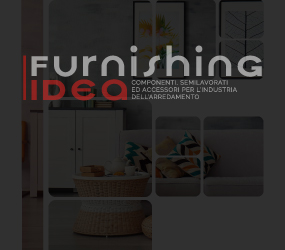 Polyurethane foam is the protagonist of the work of Finemateria (the end is the matter), the Milanese duo formed by designers Stefano Bassan and Gianluca Sigismondi, who, in their design approach, try to find unusual creative and functional solutions for this material.
After their debut in 2020, which saw them win for the best new project, Finemateria returns to Edit Napoli, the trade fair dedicated to design, with two new projects: Cutted Clouds and Please Hold Up.


Cutted Clouds: simplicity, flexibility and optimization

At the heart of both projects is the concept of simplification, understood both as removing the superfluous and as pushing the material beyond its limits to find new opportunities and highlight its unprecedented potential.
Starting precisely from the concepts of simplicity, flexibility and optimization comes Cutted Clouds, a lightweight sofa made of three specific layers of polyurethane foam of different densities. Cutted Clouds is not a research project or a limited edition object, but it is proposed as a piece of furniture in search of a company that can bring it on the market.
Made only with the horizontal cut technique, the sofa nevertheless maintains a high material and production standard, giving rise to a product that is easily adaptable and modifiable according to needs, able to offer comfort and support. In this project the mono-materiality is an added value. Edit presented two modules of different sizes with two covers in Ripstop Nylon fabric, one transparent that enhances the cuts and the different densities of the polyurethane foam and one dark with thermosensitive resin that, with heat, reveals the underlying material.


The structural capacity of UP 40 polyurethane

Again using UP 40 polyurethane, a new type of high bearing capacity produced with a variable pressure foam, Finemateria also presented Please Hold Up, a seat with rigorous lines that hide a lightness that can be appreciated by lifting it. Made by operating two horizontal blade cuts, the seat demonstrates the real structural capacity of UP 40 polyurethane.
Stefano Bassan and Gianluca Sigismondi, founders and designers of Finemateria, with these new projects show the strength of the material-experimental process, exalting also the sensorial aspect inherent in every product.