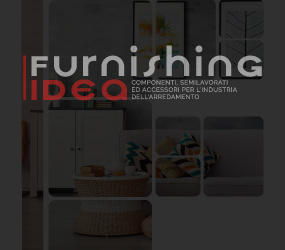 As part of Milano Design Week 2021, Poliuretano è, the communication project created with the aim of promoting the many qualities of flexible polyurethane foam in the home and furnishing sector, is showcasing many products made with recycled polyurethane: soundproof panels, shoes, car components. Organised in collaboration with Materially, the "WastEnders" exhibition runs until 10 September in the heart of Milan's Fuori Salone, in the spaces of SuperStudio Più, in via Tortona 27.
At the "WastEnders" exhibition examples of circular economy


The "WastEnders" exhibition aims to show examples of circular economy, to make people understand how waste can take on a new life, through the recycling of raw materials or processing waste.
In the exhibition space, set up by Poliuretano è, concrete examples are on display to show how the industry has developed technologies and processes to enhance this material when it is at the end of its life, through recovery and recycling. In particular, Eco Foam by Re-Mat, a new material derived from polyurethane waste, such as furniture, footwear, parts of seats and processing scraps, which, after a sanitisation process, are re-agglomerated to generate a new material for making a mattress with the same performance and resilience characteristics as a "traditional" one. An environmentally friendly mattress at a more advantageous cost.
Diadora, on the other hand, is presenting a model of work shoes with internal padding made from recycled polyurethane recovered from processing waste. Cir Ambiente exhibits soundproofing panels for acoustic insulation and Orsa Automotive covers for the car world made from regenerated polyurethane.
An environmentally sustainable choice


All these examples can be seen at the Poliuretano è stand: they revolve around a transparent cylinder filled with the off-cuts of flexible polyurethane foam. An eco-sustainable choice that aims more and more at a circular economy model for the future of this material that in many ways is still irreplaceable.
There are two methods for giving new life to polyurethane: the mechanical one, through which various materials can be obtained that are suitable for the creation of panels of varying thickness and density, which can be used in various fields from automotive to construction, from sport to furnishings. The second recycling method is the chemical one, which aims to break down the chemical bonds between the molecules to obtain the monomers of the raw material.
The Poliuretano project is supported by the best Italian manufacturers (Cires, Nir, Olmo, Orsa foam, Pelma, Sip) and by the main international companies of raw materials and additives (Covestro, Evonik, BorsodChem Wanhua, Dow, Hutsmann, Repi, Shell).