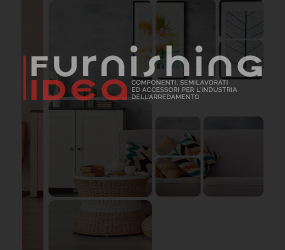 Polyurethane E 'was the protagonist, last October, the three main Italian trade fairs to spread the knowledge of the performance characteristics and possibilities of processing and production of this material.
At the Sun, International Exhibition, held in Rimini from October 6 to 8, Polyurethane E 'wanted to emphasize the strategic role that the flexible polyurethane foam plays in the production of manufactured goods for outdoor furniture such as chairs mats , padding and cushions for chairs, furniture. The area, called "Outdoor Comfort", located in the center of the exhibition hall A1, has been prepared with great sessions entirely made with different types of polyurethane, like a big garden dedicated to the comfort of quality. The particular shape of each session enabled the integration within large plants that have helped to create the atmosphere of a garden outdoor.
100% residential project, scheduled for October 13 to 15 in Verona, hosted the project Polyurethane E 'in a production that emphasized the strategic role of flexible polyurethane foam in the production of products and designs for furniture.
"Soft Seats" is the name of the installation, saw the interpretation of eight large molded seats that reflected the profile of many famous stuffed that have made the history of Italian design. Eight platforms shaped in different colors and density flexible polyurethane foam have formed a sensory journey that allowed the visitor to experience directly the different degrees of comfort and understand the many possibilities offered by the evolution of the material.
Finally to Host International exhibition of the hospitality industry, held in Milan October 18 to 22, the space Polyurethane E 'has been placed in Comfort at the entrance of the pavilion which brought together 10 companies of furniture and accessories. In this space was meant to focus on the application and potential of the material in the creation of public spaces such as hotels, bars, restaurants, airports and offices.