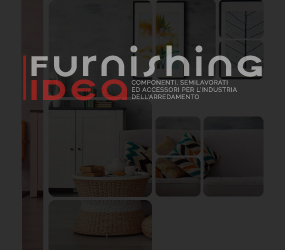 "Urban Matter (s)
- Matter that reduces for a light city" is the concept as well as the title of the collective exhibition, curated by
Materially,
also present this year from 6 to 12 June 2022 at Superstudio Più in Via Tortona 27 a Milan on the occasion of the Milan Design Week.
The exhibition-event focuses on the underlying themes of Materially's mission: the implementation of a circular economy through materials and the growth of a culture of sustainability applied to all business activities.

New material scenarios, innovative processes and solutions
Through Urban Matter (s), Materially deepens the reflection on the major issues relating to the climate crisis, air quality and the overproduction of waste, offering designers and citizens new material scenarios, processes and innovative solutions applied or applicable to the daily dimension and urban.
In fact, the exhibition will showcase materials and production processes proposed by a selected group of companies, including Circularity, Conceria Nuvolari, Covestro, FENIX, Geocycle Italia, Haiki+, Holcim Italia, Marcegaglia Digital Print, MM, Organoid, Poliuretano è, SAATIstyle, Saxa Gres, ST Powder Coatings, YKK, Zero Motorcycles, Arrosia, Bioforcetech, Coffeefrom, Gees Recycling, Mixcycling, NaturLoop, Nazena, Rice House, Verabuccia.
Four thematic areas and three talks
The idea behind the concept is to imagine a light city, in which quality is measured by subtracting negative elements, thanks to materials capable of responding to the needs of the contemporary.
There are four thematic areas around which Materially and its partner companies tell virtuous stories, design and production actions that point the way towards a more human and community-friendly future:
Carbon Revolution - Reduce, contain, demolish
Breathing Quality - Protect, filter, purify
Resourceful Waste - Limit, rethink, transform
City Skin - Change, update, cover, refine
The themes of the exhibition will also be explored through meetings and dialogues. In fact, three on-site and online talks are planned, which will see the participation of experts, designers, companies and administrators engaged in the search for solutions relating to the proposed matters. The talks will be held in the exhibition spaces, according to the following calendar:
Monday 6 June, 17: 00-18: 00
Resourceful Waste - Limit waste and convert it into projects

Wednesday 8 June, 17: 00-18: 00
Carbon Revolution - Reduce emissions and reinvent processes

Friday 10 June, 17: 00-18: 00
City Skin - Lighten the look and promote performance
A project consistent with the issues addressed
The theme of circularity and the point of view of reduction as a virtuous action is also expressed in the use (and post-use) of all elements of the layout of the exhibition, starting with the choice of materials used for the installation. All the space dedicated to the exhibition, for example, will be delimited by a particular fabric, the Breath, designed by the Italian startup Anemotech, which incorporates a technology capable of absorbing, blocking and breaking down the polluting molecules present in the atmosphere. The recycling and reuse of all the objects, furnishings and materials on display is also envisaged, guaranteeing them a second life and avoiding their disposal in landfills.