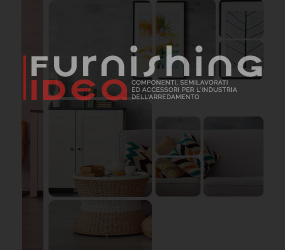 For over 60 years Orsa foam has been working and establishing itself as a leading company in the world of flexible polyurethane foam. Certified for Quality, Safety and Environment, the company has obtained the renowned Certificate of Excellence. Creativity and innovation are the winning elements of its activity, as well as high quality and a wide range of cutting-edge products able to guarantee maximum comfort.
A wide range of products for every need

Orsa foam offers a very wide range of products consisting of over 200 types that meet the most diverse applications and needs.
Among the most interesting products of the company are PUR-O®, the combination of reliability and flexibility of traditional polyethers with the high elasticity and air permeability of highly resilient foams.
GAIA® is a foam composed of water and raw materials from renewable sources, such as soya, which give the product breathability, comfort, durability and elasticity.
Two other winning products of the company are WATERLILY™, a technologically advanced material designed to offer exceptional comfort and to reduce the environmental impact throughout its life cycle and WATERLILY VISCOELASTICO™, able to minimize pressure points and distribute the weight of the body over the entire surface taking its shape.
Thanks to microencapsulation technology, the I-FOAM® range of polyurethane foams has been developed, "intelligent" foams capable of creating the ideal climate by removing excess heat and returning it when necessary. i-foam® also exploits the bactericidal action of silver to safeguard purity and hygiene in mattresses, sportswear, footwear and the household sector.
Among the latest novelties of Orsa foam BREEZE®, recognized and appreciated for its exceptional quality of breathability, which offers a complete sensation of well-being ensuring a more restful and healthy sleep and MOON® a range of specific products with high performance for absolute comfort.
Request information
Orsa Foam
Via A. Colombo, 60, Gorla Minore, 21055, Varese, Italia
---