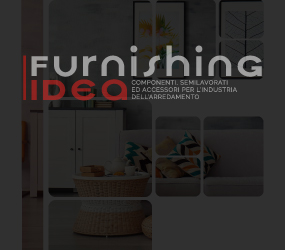 Assopiuma, the association that promotes and certifies feather and down products according to the highest quality standards, includes companies that stand out for their ability to combine research and innovation with a strong craftsmanship vocation. This feature represents an internationally recognized added value.

Tradition and innovative technology
The harmony between traditional know-how and latest generation technology allows member companies to guarantee high quality, tailor-made, reliable and long-lasting products, with particular attention to sustainability.
Sophisticated machinery and systems, the choice of noble and natural materials, the care of the assembly, the tailored finishes, the precision in the details allow the creation of top-of-the-range products capable of responding to the needs of each customer, in collaboration with designers and architects .
Patented technologies allow custom made products to be made with the utmost precision in the cutting, filling, definition of thicknesses, shapes and profiles.
The phases of manual and tailoring sewing, with the insertion of the tapes and finishing, finally contribute to embellishing each single piece.
Assopiuma certified feathers and down for Living Divani
The words of Carola Bestetti, CEO of Living Divani, confirm the quality of the products of the Assopiuma members. "Living Divani upholstered furniture (pictured) have always been synonymous with 'elegant comfort', which does not renounce the essentiality and refinement of a well-made product, emphasizes Carola Bestetti. "Perfection, harmony of proportions and attention to quality detail, as well as the choice to introduce Assopiuma certified down and feathers, are the hallmarks that distinguish the style of the brand, fundamental values ​​for defining new forms of design and suggesting new ways of experiencing relaxation ".