Hardware for furniture, upholstery, kitchen, coatings and furnishing systems.
News on products, companies, technologies and fairs for the production and marketing of furniture hardware, furniture accessories and semi-finished products for furniture.
Also this year Sicam visitors had the opportunity to find out at the Ostermann stand on the latest news in terms of edges, on the wide range of glues, detergents and technical profiles proposed by the company: Jana Krupp illustrated them to us, CEO of Ostermann.
Request information
Ostermann Italia Srl
Via Germania 38, Peraga Di Vigonza, 35010, Padova, Italia
---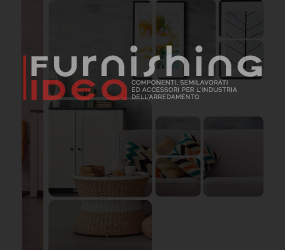 Ostermann Italia Srl
Via Germania 38, 35010, Peraga Di Vigonza (Padova), Italia
---