Hardware for furniture, upholstery, kitchen, coatings and furnishing systems.
News on products, companies, technologies and fairs for the production and marketing of furniture hardware, furniture accessories and semi-finished products for furniture.
At Sicam Ostermann, the edge specialist, he offered, in a completely renovated stand, all the information on the new edges and other products of his vast assortment. Jana Krupp, CEO of Ostermann, introduced us to the most current trends for 2016 in the field of edging and several other products related to the sector.
Request information
Ostermann Italia Srl
Via Germania 38, Peraga Di Vigonza, 35010, Padova, Italia
---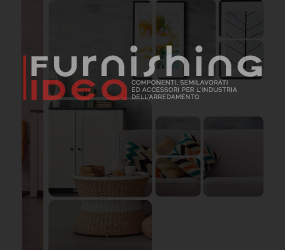 Ostermann Italia Srl
Via Germania 38, 35010, Peraga Di Vigonza (Padova), Italia
---